Everything you need to know so far about Star Wars: The Force Awakens so far (without spoilers)
With an ever approaching premiere date of December 18th, Star Wars: The Force Awakens, will be the first big film adventure to a galaxy far, far away in a decade, and we couldn't be more excited! Doing our best to avoid plot spoilers and rumors, we spent some time sorting through all of the latest news, interviews to determine a list of everything you need to know so far about the upcoming film. Read on below for the latest info, starting with the first full trailer (because there's no such thing as seeing it too many times):
---
The Title
Eager Star Wars fans spent years referring to the new chapter in the Star Wars saga as simply Star Wars: Episode VII, but those days are long past. History will now forever remember the new movie as Star Wars: The Force Awakens. Though the name has suffered some doubt from fans who confused by the idea of the Force going to sleep, it's at the very least a hopeful reminder that this film is basically the reawakening of the franchise on the big screen after a decade-long repose.
---
The Production
It lasted for almost a full six months, but production on Star Wars: The Force Awakens has been completed and the film now finds itself in post-production in advance of its December release date. Principal photography on the movie began May 16, 2014, and ended in the first week of November 2014. While some location shooting was done in places like the Abu Dhabi desert and the Irish island Skellig Michael, most of filming was done at Pinewood Studios in England (which was actually expanded to ensure that the movie had enough room to work).
There were some complications encountered during shooting, with incidents involving leaked photos and plot details, but the biggest setback involved Harrison Ford sustaining an injury aboard the Millennium Falcon. Schedules had to be changed and production was put on hiatus for a spell, but the situation was resolved without the need to delay the film's release date.
---
J.J. Abrams
In one of his most recent interviews for the June issue of Vanity Fair, director J.J. Abrams opened up about his intentions and experiences in production so far, including sly references that harken back to previous films in the saga, his most surreal moment involving working with John Williams on the soundtrack, and the truly terrible pun he inflicted upon Max von Sydow.
---
Practical Effects
During Star Wars Celebration, J.J. Abrams also spoke about the importance of practical effects to the new film, a sentiment met with overwhelming approval from the legions of fans.
"The thing that struck me, that wouldn't get out of my head, is just how real you knew and felt Star Wars was when you first saw A New Hope. You couldn't deny it," Abrams said. "It's Star Wars. There will be an endless number of effects. We needed a standard. You want it to be legitimate and authentic."
To drive the point home, BB-8 made a real, live appearance on stage and interacted with his 'co-star' R2-D2, demonstrating the power of practical special effects.
---
Costume Design
Vanity Fair also brought us another fantastic interview with The Force Awakens costume designer Michael Kaplan, who elaborated on some of his vision for the film, including influences from both Apple and the Third Reich on the fashions of the resurgent Empire, along with the question of just how crazy or not he could get with Princess Leia's and Han Solo's outfits.
---
The Characters
In addition to original cast members returning to play Han Solo, Chewbacca, Luke Skywalker, Princess Leia, C-3PO, and R2-D2, the new confirmed characters of Star Wars: The Force Awakens include…
Daisy Ridley as Rey
John Boyega as Finn


Oscar Isaac as Poe Dameron


BB-8


Adam Driver as Kylo Ren


Gwendoline Christie as Captain Phasma (aka the Chrometrooper)


Lupita Nyong'o as Maz Kanata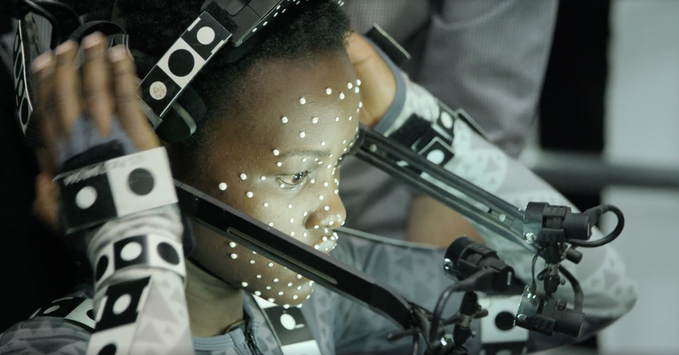 Andy Serkis as Supreme Leader Snoke


Domhnall Gleeson, Max von Sydow, and Carrie Fisher's daughter Billie Lourd will also be joining the original stars of the saga in roles that have yet to be confirmed. Several other and small roles and cameos have been teased for actors including Daniel Craig, Game of Thrones' Miltos Yerolemou and Jessica Henwick, James McCardle, Tony Bailey, Christina Chong, and Sam Carr.
---
Now we want to hear your thoughts and speculations on Star Wars: The Force Awakens!
Be sure to check our our newest Star Wars figures and collectible items!
Leave us a comment below, and May the Force be with us all…