Look, up in the sky! Superman joins the Sideshow Sixth Scale collection
"Up, up, and away!"
At last, the most famous and enduring superhero from the DC Universe has landed! Sideshow is proud to present the Superman Sixth Scale Figure.
[store-items skus="100088,1000881″]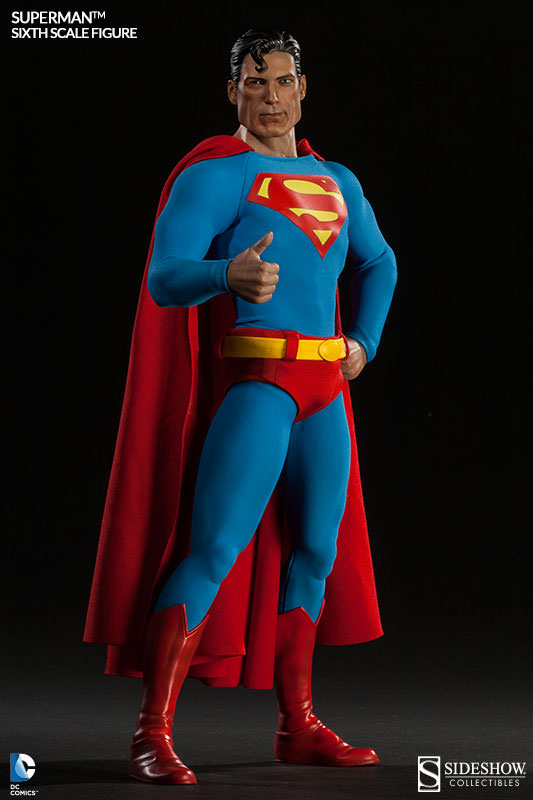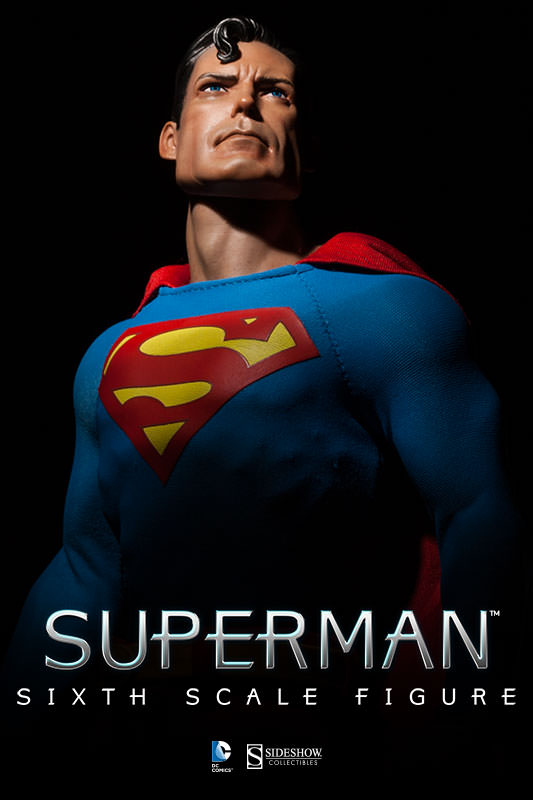 Inspired by over 75 years of comic book legacy, Superman takes flight wearing his iconic red and blue costume, exquisitely tailored with unmistakable S-shield emblazoned across the chest. With the aid of an adjustable themed base, pose the Man of Steel in midair, and complete the look with a freeflowing or poseable fabric cape.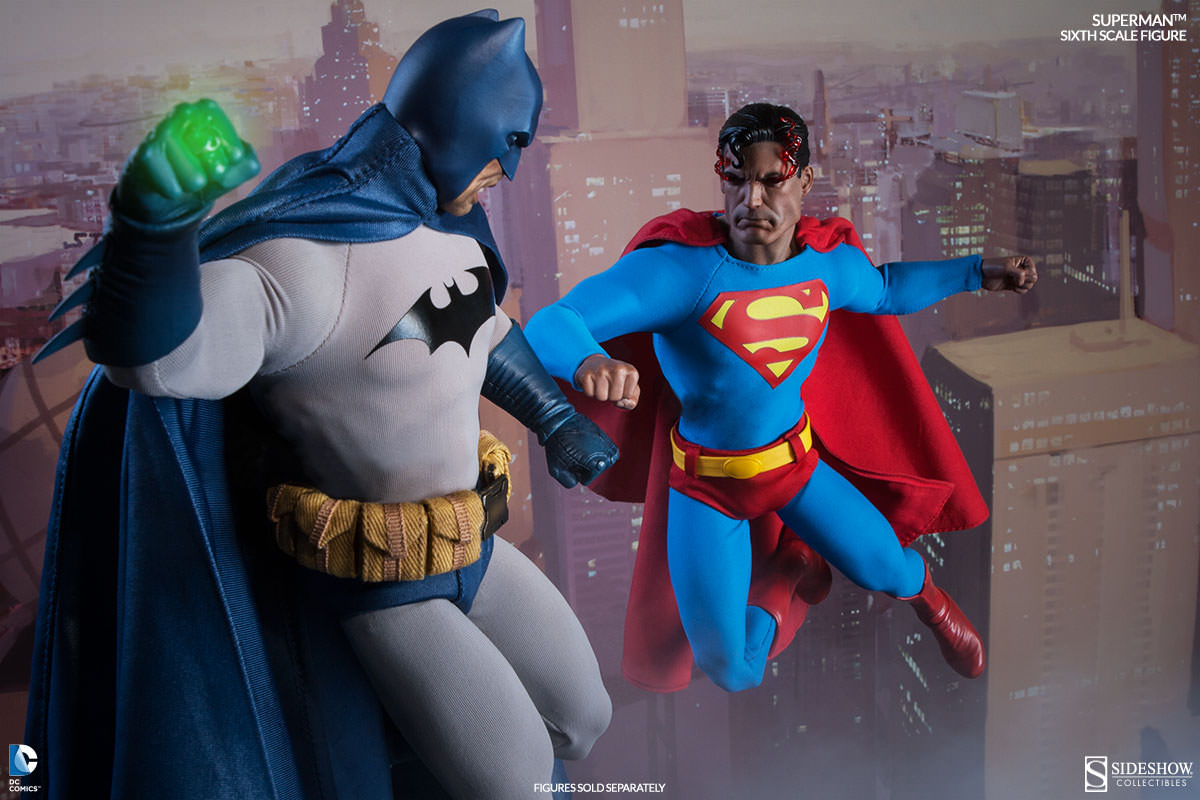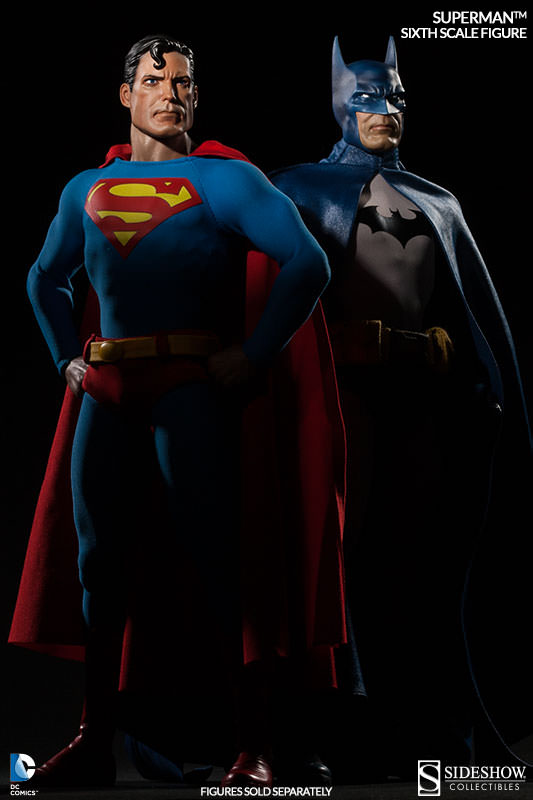 Int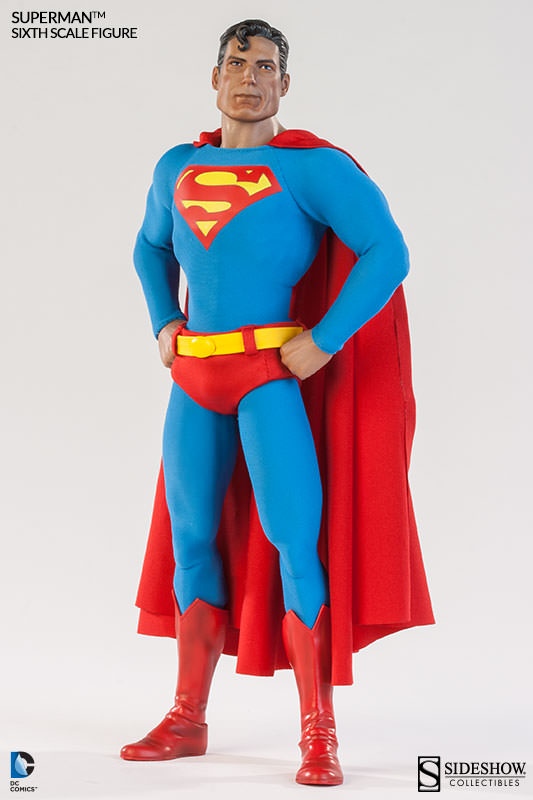 erchangeable hands and portrait expressions perfectly capture the good-natured and serious sides of the hero's personality, as well as his powerful heat vision. Crafted with meticulous attention to detail on a fully articulated muscular body design, Superman is ready to protect the city of Metropolis, and fight the never-ending battle for truth and justice.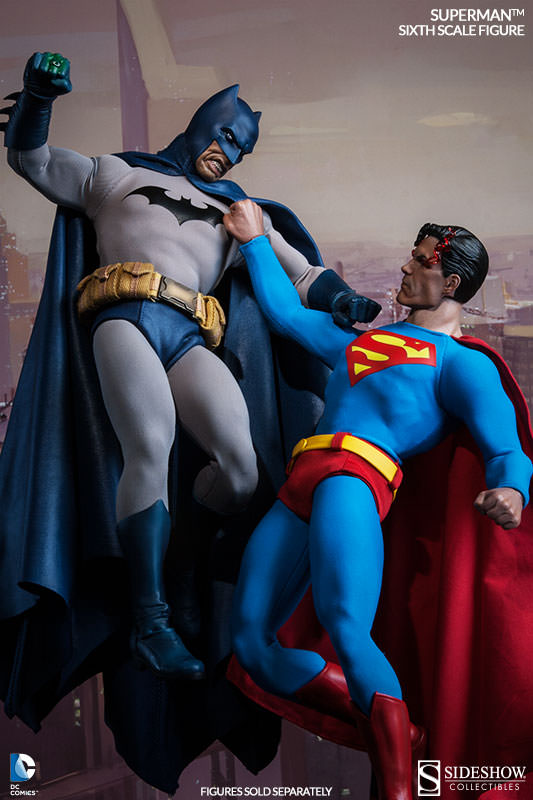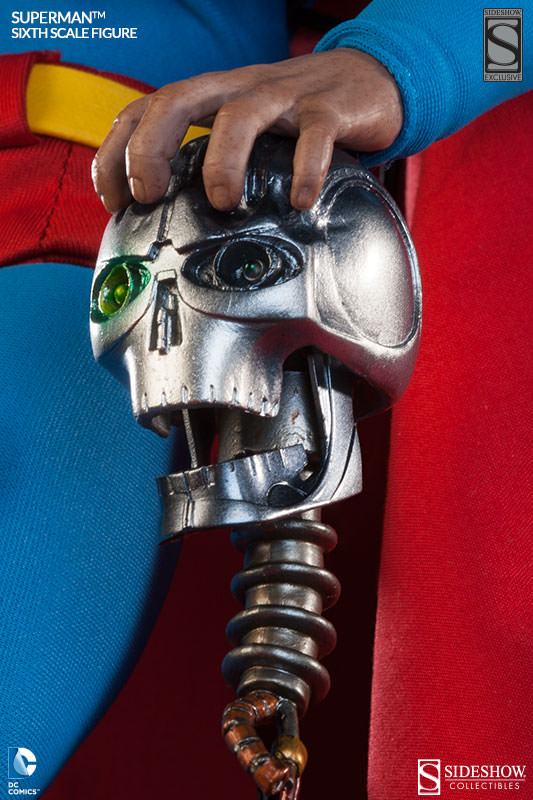 Sideshow Exclusive
The Sideshow Exclusive edition includes an additional swap out hand clutching the head of the cyborg supervillain, Metallo (shown left).
Artist Credits
    Andy Bergholtz (Sculpt)
    Matthew Black (Sculpt)
    Pia (Sculpt)
    John Neil (Sculpt)
    J Park (Sculpt)
    Michael Norman (Sculpt)
    Martin Canale (Sculpt)
    Wan Lee (Paint)
    Kevin Ellis (Costume)
    Sideshow Design and Development Team
The Superman Sixth Scale Figure will be priced at $199.99, with optional payment plans available.
Pre-orders begin this Thursday, April 10, 2014.