When she made her debut last year at San Diego Comic-Con, fans were enchanted with the Queen of the Dead, Sideshow's introductory release from the Court of the Dead collection.
Part of an intricate and complex world created by Sideshow's Creative Director, Tom Gilliland, the Queen of the Dead is a stunning, powerful necromancer, created by Death himself and appointed to rule over the Court of the Dead. Fueled by soaring ambition, she seeks out promising souls and twists them into new members for the Court's ultimate mission, to "rise, conquer and rule."
In conceptualizing the Queen of the Dead Premium Format™ Figure, Sideshow assembled a powerhouse illustration team from all over the world, including Stanley "Artgerm" Lau, Ian MacDonald, Tom Jilesen, Ivan Koritarev, Melita Curphy and Walter O'Neal.
The team explored several designs and costumes for the Queen, from battle-ready armor to her most regal Court attire (see below). Wearing Death's pelvic bone as a crown, she is lavished with ornate symbolism, including tattoos that celebrate the structure of bone and bells as ancient emblems of souls passing to the beyond.
For the 3d realization of the Queen, Sideshow called on world-famous sculptor Mark Newman and his wealth of  talent for gesture and human form. Mark is a longtime Sideshow collaborator and leader in fine art, so we were thrilled to see him bring the Queen to life, complete with groveling minions afoot. From armature to masterpiece, here is a progression of his fantastic work in progress.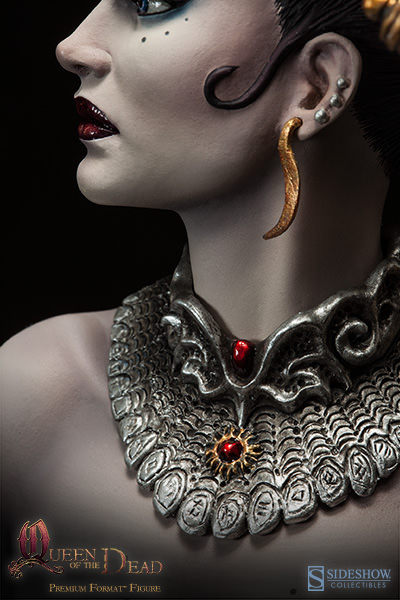 Perfectly rendered, the Queen is composed with cool elegance as she gazes  into the distance, yet one cannot miss the slight glimmer in her eye that speaks of bold and dangerous ambitions. Finished with ethereal paint decor by the talented Kat Sapene and intricate hand-tailored costume work by Tim Hanson, the final piece has set the bar for the new collection.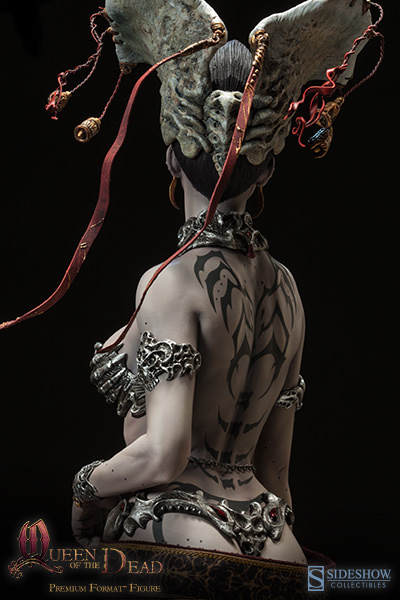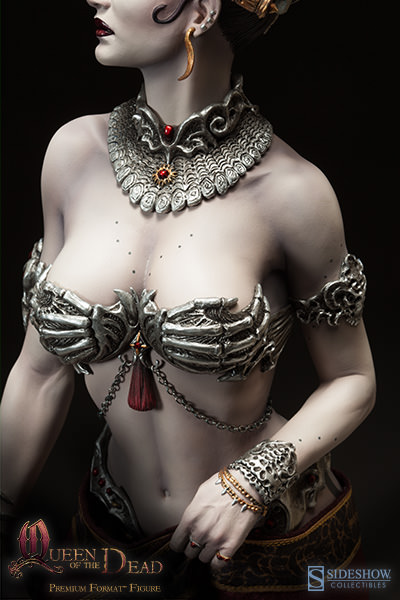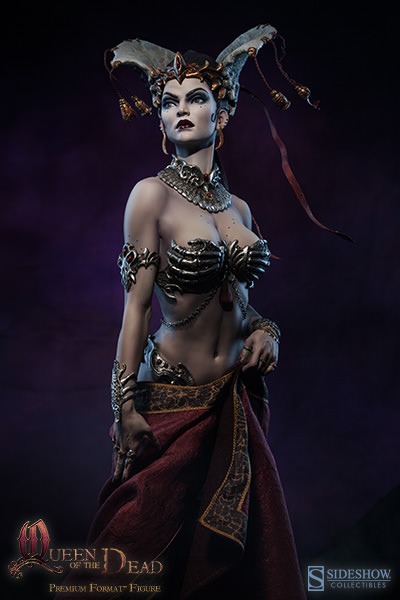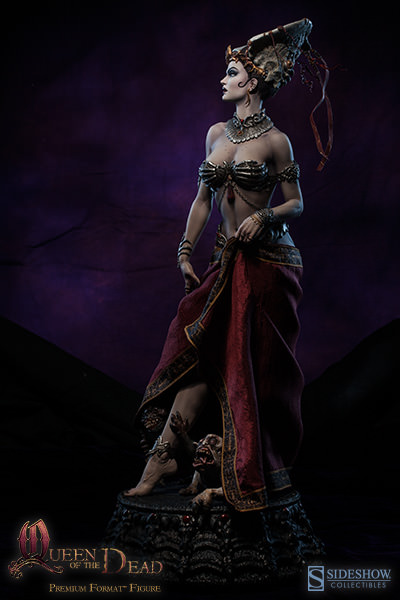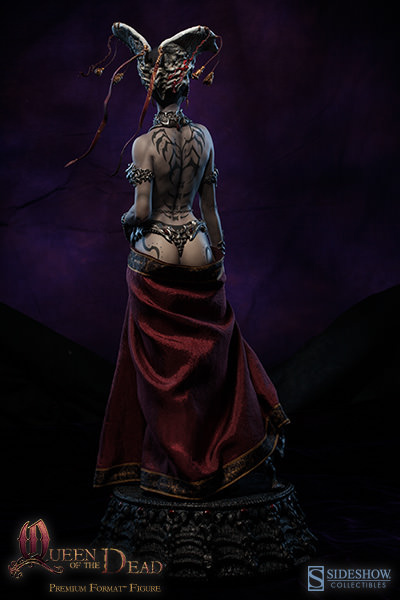 [store-items skus="400242″]
Look forward to more from Sideshow's Court of the Dead collection, coming soon!