More happening on Geonosis, than has been revealed…
Get ready to rock the Geonosis arena with two brand new battle droid sets from the Sideshow Star Wars Sixth Scale collection!
"This is just the beginning!" – Count Dooku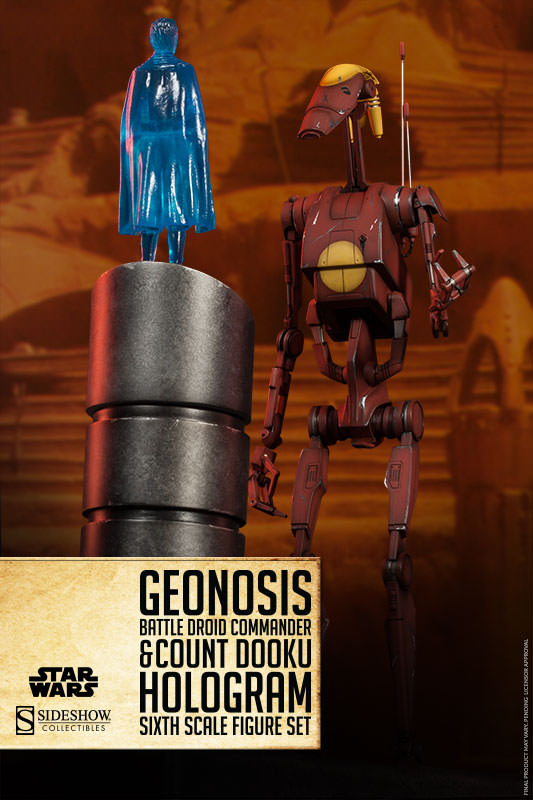 Geonosis Battle Droid Commander
From the battle that would mark the beginning of the Clone Wars, lead your droids into combat with the Geonosis Battle Droid Commander Sixth Scale figure set.
Yellow markings on the rust-colored droid designate his elevated status and purportedly advanced programming as a Commander.
Also included in this set is a light-up communication podium with swap out displays, where Count Dooku can send orders to the Separatists via holographic transmission (shown above).
[store-items skus="1002852″]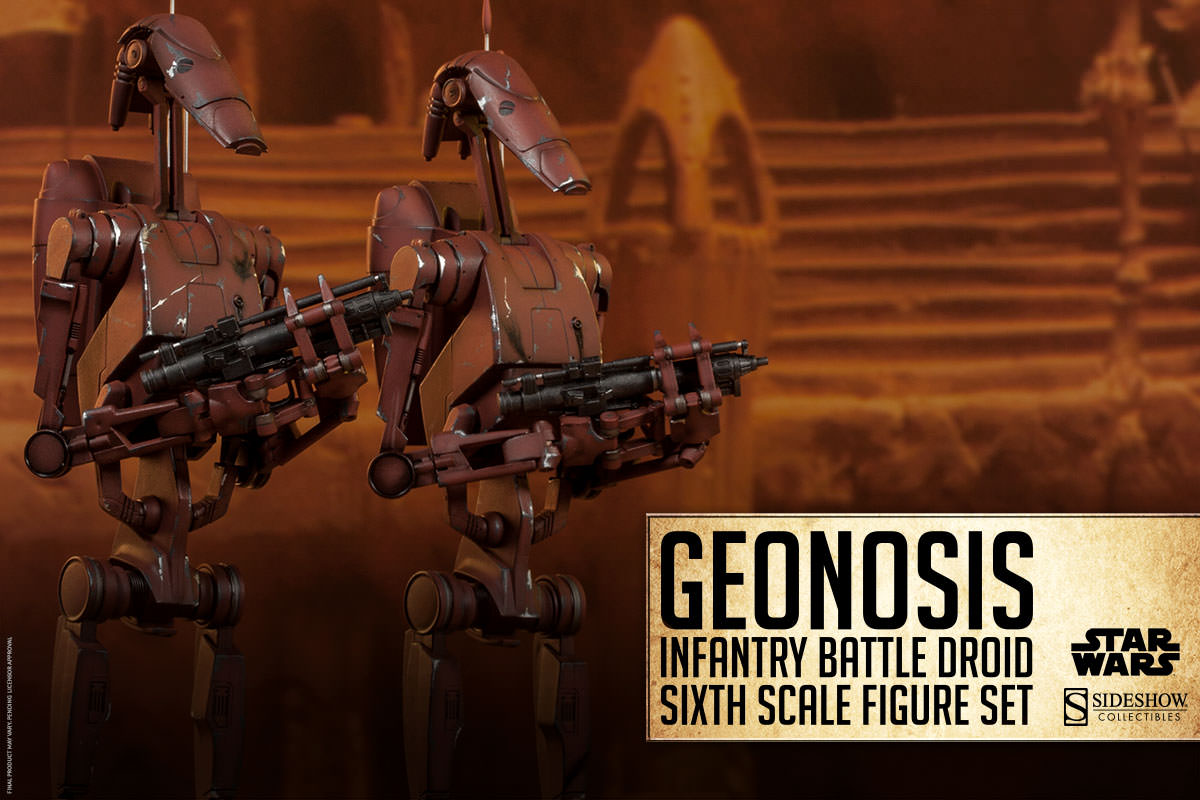 Geonosis Infantry Battle Droids
Packed with personality and engineered with a full range of articulation, the Geonosis Infantry Battle Droids Sixth Scale figure set includes two B1 battle droids, hand-crafted in the signature rust-colored paint scheme from the secret factories of Geonosis, and identified with unique numerical markings.
Weathered from combat, these veteran soldiers are equipped with their blasters and backpacks, ready to receive their next marching orders. On their own, or accumulated in squads, the Geonosis Infantry Battle Droids offer endless display options for the imaginative Star Wars enthusiast.
[store-items skus="100285″]
Each set will be priced at $129.99 with optional payment plans available. Preorders begin this Thursday, February 20th.