Ready your flamethrowers, the Alien 'Big Chap' is about to burst onto the scene
"In space no one can hear you scream."
Celebrating the 35th anniversary of Ridley Scott's sci-fi thriller Alien, Sideshow is proud to present the long awaited Alien 'Big Chap' Legendary Scale™ Bust.

[store-items skus="200233,2002331″]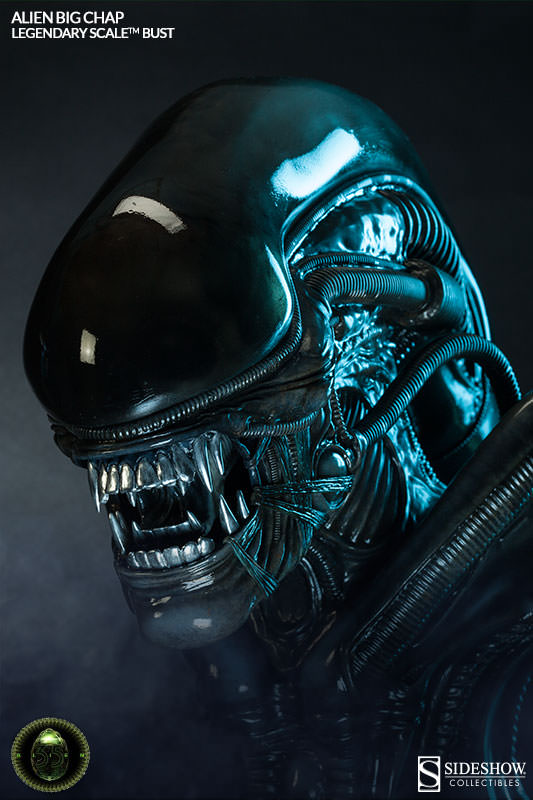 One of the most recognizable creatures ever to stalk the silver screen, the 'Big Chap' alien earned its nickname on the film set for its overwhelming size. Recreated in approximately 1:2 scale, this magnificent bust captures H.R. Giger's original bio-mechanical creature design in stunning detail. Fans of our Alien Warrior Legendary Scale™ Bust from Aliens that debuted last October will be delighted to find the 'Big Chap' measures slightly larger in size, and the two will pair perfectly side by side.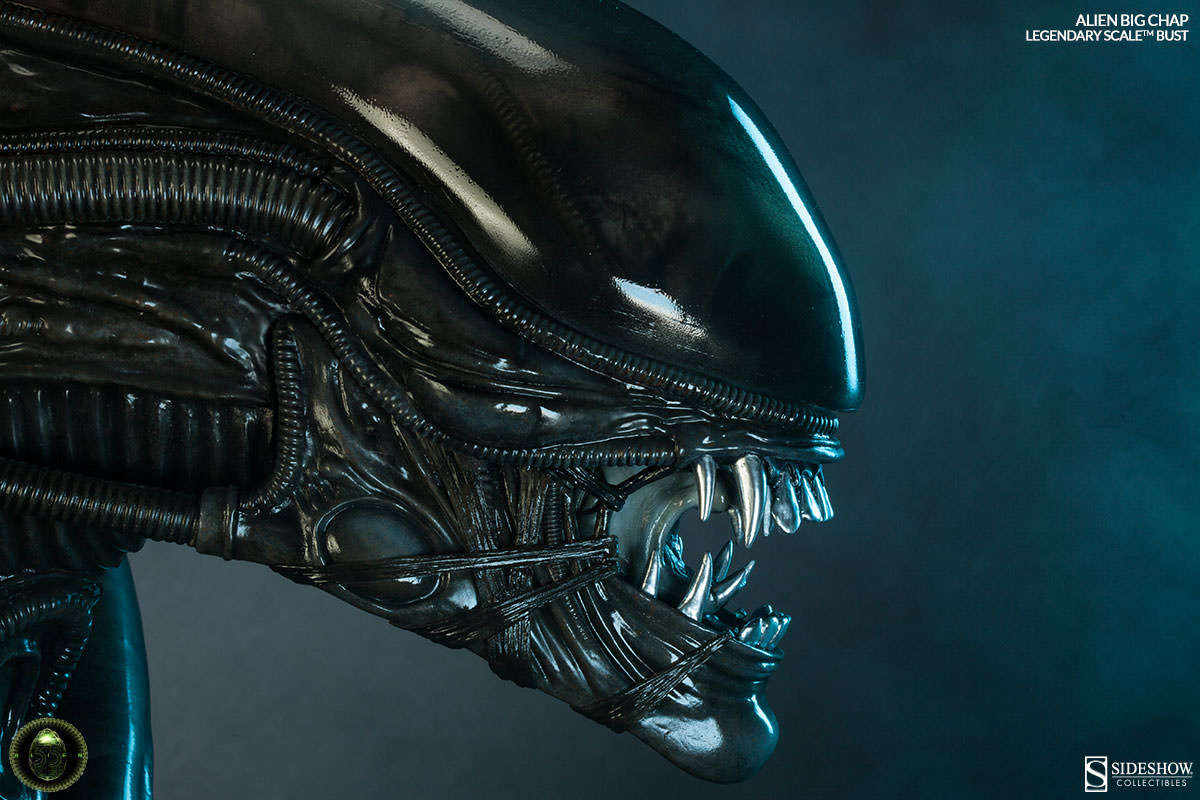 Sideshow's artists have faithfully rendered the xenomorph's distinctive head carapace with its signature glossy-wet appearance, and a semi-translucent surface reveals the haunting skull beneath. Similar to the Alien Warrior, incorporated into the base of the bust is a relief design of an alien egg and facehugger as a special nod to the rich film lore of the Aliens universe.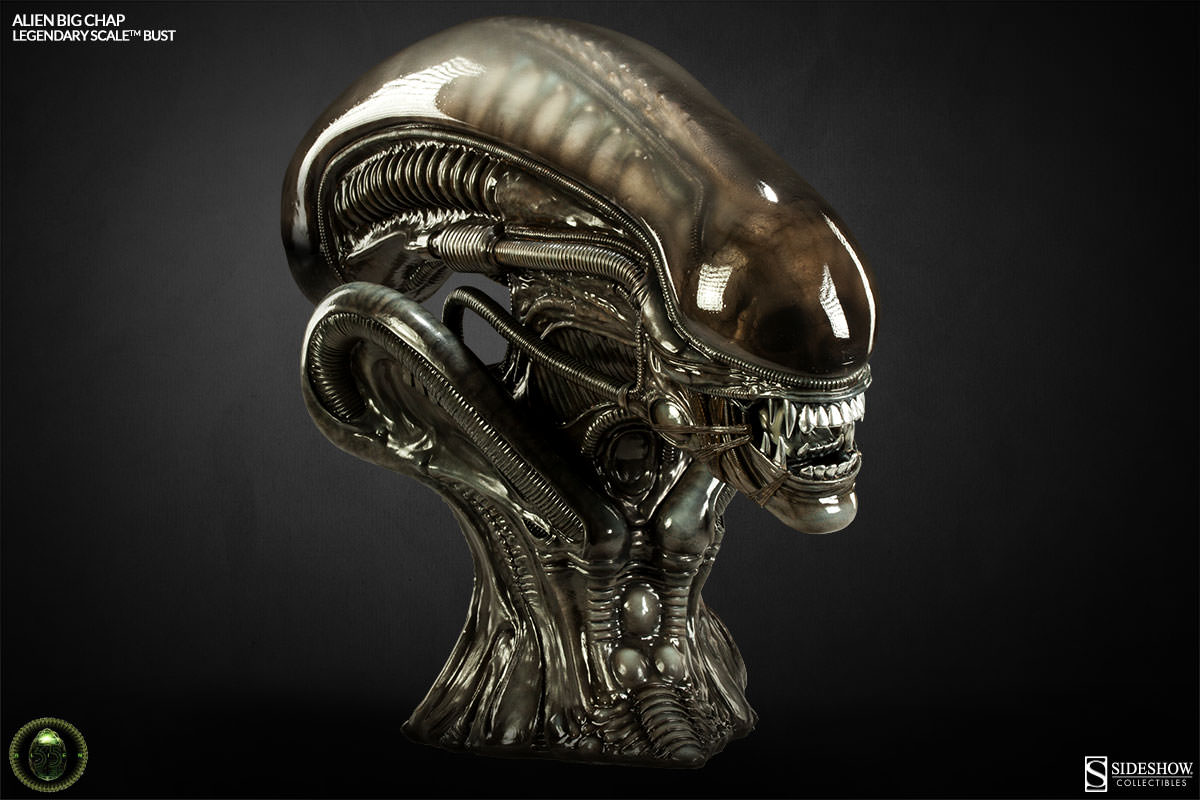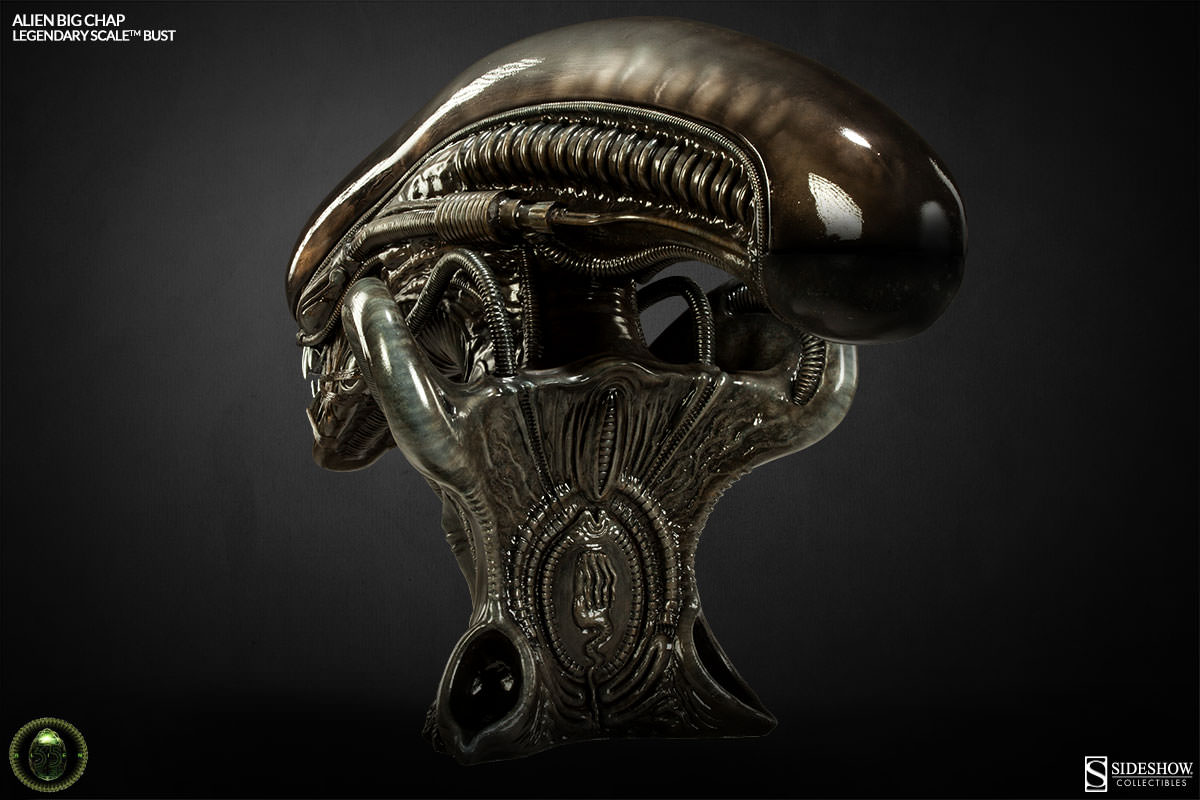 Sideshow Exclusive Edition
The Sideshow Exclusive version will include an accompanying 'Alien' film nameplate to accentuate the display (shown below and right).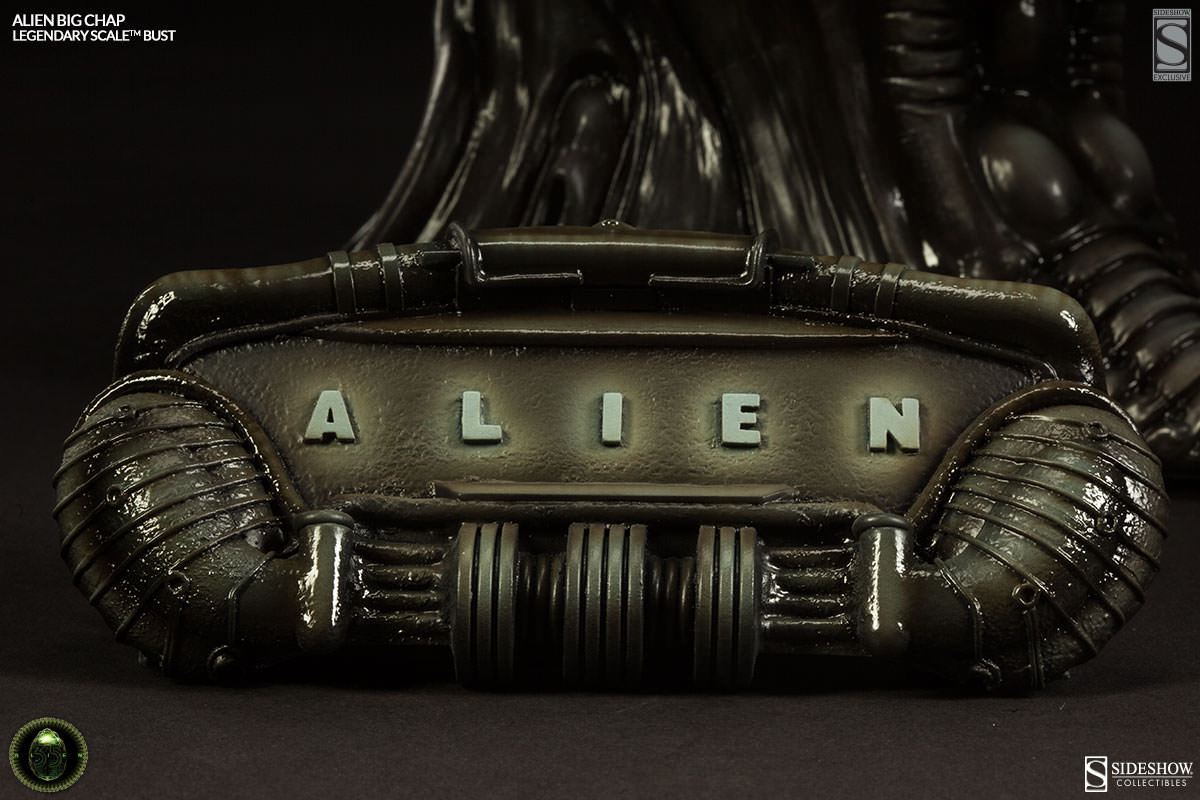 The Alien 'Big Chap' Legendary Scale™ Bust is an outstanding addition to any Xenophile collection… just be sure to keep it away from the cat.
The regular and Exclusive editions will each be priced at $399.99, with optional payments available.
Pre-orders begin Thursday, March 13th.