First in line from our all-new Marvel Comics Hulk series, Sideshow is proud to present the Red Hulk Premium Format™ Figure.
[store-items skus="300208,3002081″]
In January 2008, HULK Issue #1 hit comic book stands across the world with a mysterious new image of unbridled rage on its cover. Fans could see it was the Hulk…only he was red.

Based on a concept by then Marvel Editor-in-Chief Joe Quesada, and brought to life by writer Jeph Loeb and artist Ed McGuinness, the debut of the rip-roaring Red Hulk (aka Rulk) catapulted to the top of the sales charts, ranking #1 as the best selling comic book of its month. Fascinated by the mysterious new monstrosity, the question on everyone's mind quickly became "Who is the Red Hulk?" It would be a full 22 issues before Rulk's identity was finally revealed…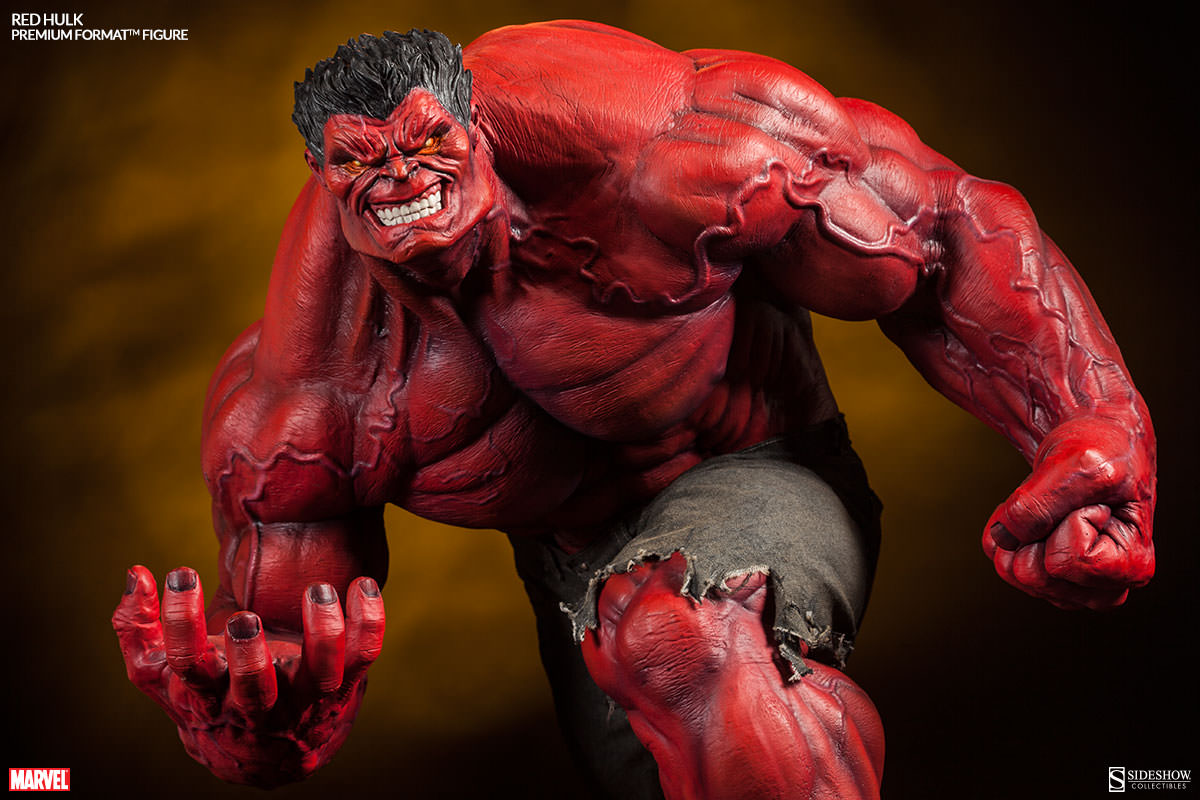 "I became the very thing I hated most in life. I am the Red Hulk." 

Born into a family with a proud tradition of military service, General Thaddeus Ross rapidly earned a reputation among his troops as a great leader in combat, and the nickname 'Thunderbolt' for his ability to execute lightning-quick battle strike tactics. But when a career devoted to hunting the Incredible Hulk turned into a dangerous obsession, Ross ultimately became his own worst nightmare – consumed by vengeance, he was transformed into the unstoppable Red Hulk!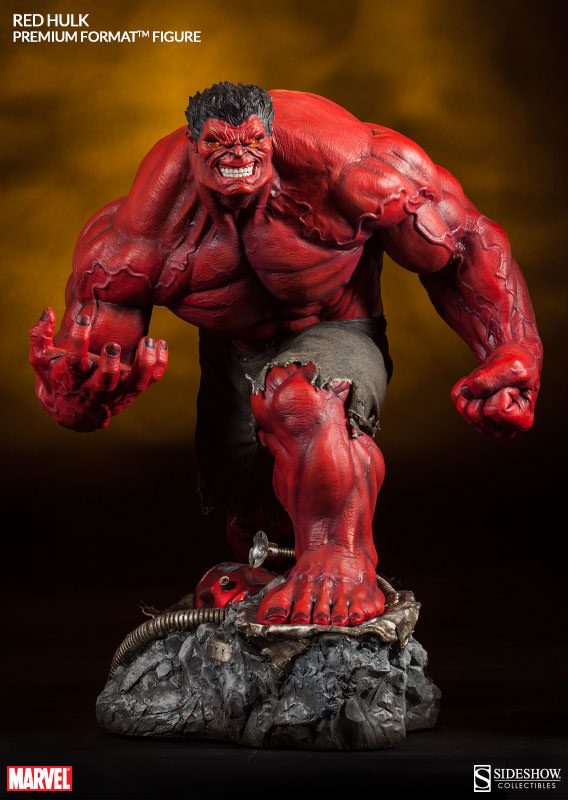 Crashing onto the scene in one quarter scale, Rulk tears up the terrain, leaving broken Hulkbuster armor wasted at his feet. Fantastically crafted with remarkable attention to detail, the Red Hulk taunts his next opponent with a savage grin as he plots a course of total annihilation.
Sideshow Exclusive
The Sideshow Exclusive edition will feature an additional swap out head sculpt, showing Rulk blinded with unbridled rage over the 'X' where Thor's hammer landed its mighty blow (shown left and below).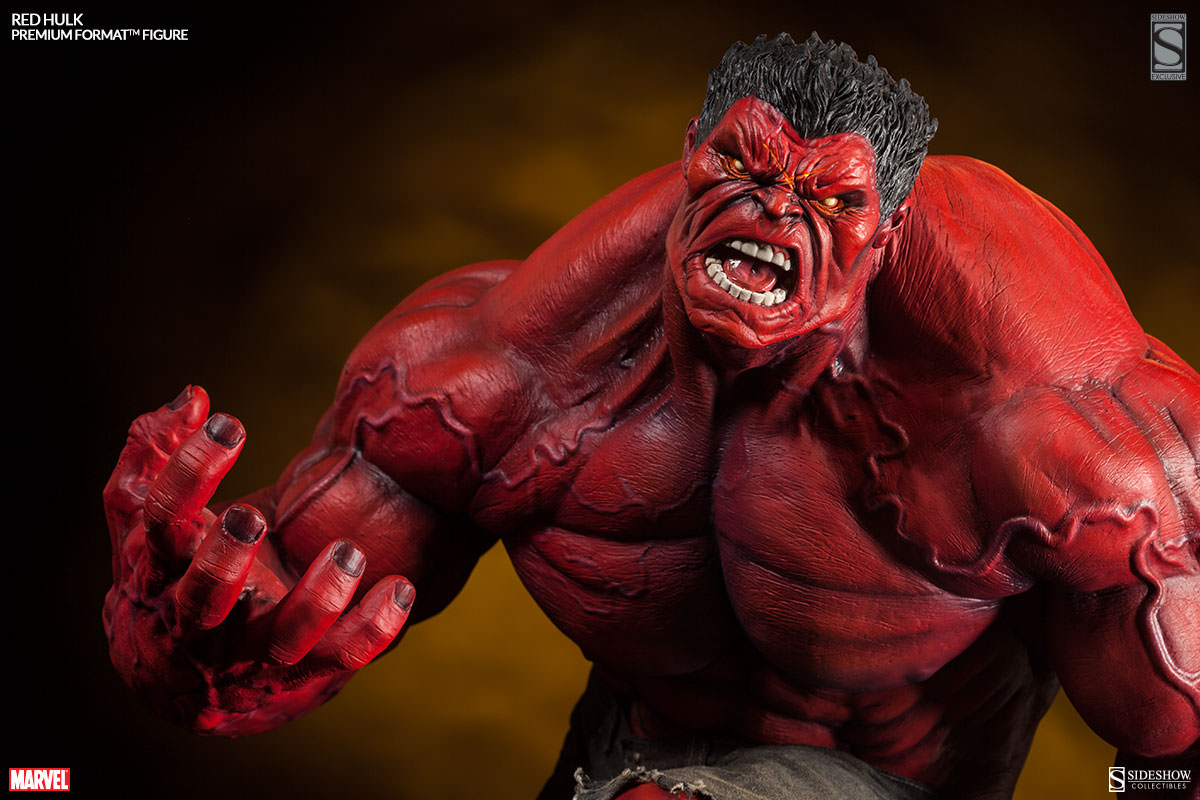 Quite literally one of the hottest Marvel villains of all time, the Red Hulk Premium Format™ Figure is an outstanding addition to any Hulk or Marvel collection.
Artist Credits
Mike Najera (Paint)
Pablo Viggiano (Sculpt)
Jennifer Johnson (Costume)
Kristafer Anka (Design)
The Sideshow Collectibles Design and Development Team
The Red Hulk Premium Format™ Figure will be priced at $549.99, with optional payment plans available.
Pre-orders begin Thursday, March 27, 2014.
Coming Soon to Sideshow Collectibles…
Sign-up for more information: