Saruman is coming, we have seen it…
Sideshow returns to Middle-Earth with the Saruman Premium Format™ Figure.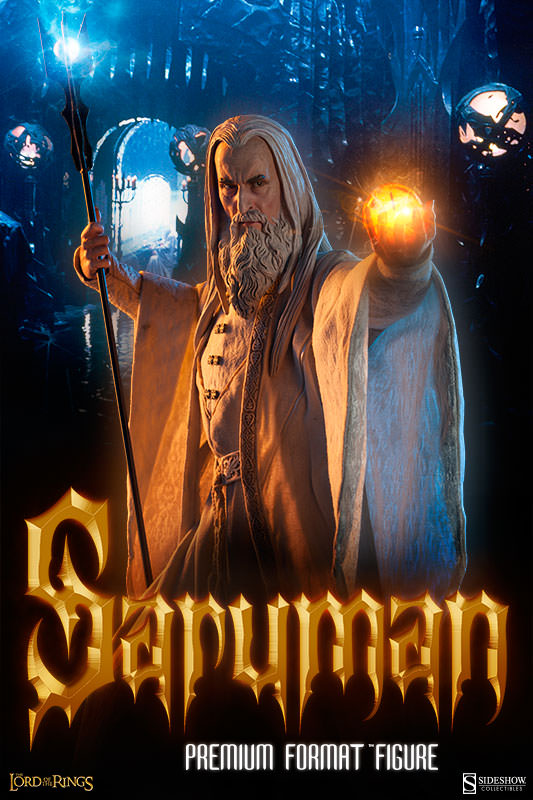 The eldest of the Wizards, and leader of the White Council, Saruman the Wise once sought to prevent the rise of the Dark Lord Sauron. However, lured by his own desire for great power, Saruman fell into darkness and became one the most dangerous rivals the Fellowship would have to face on their fateful quest to destroy the One Ring.

"Tell me, friend, when did Saruman the Wise abandon reason for madness?"
[store-items skus="300105,3001051″]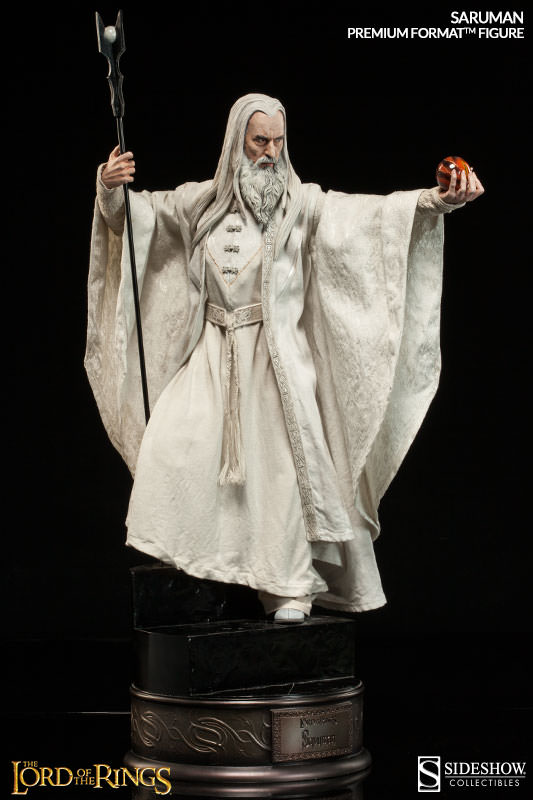 Capturing Sir Christopher Lee's portrayal of the powerful antagonist in Peter Jackson's The Lord of the Rings trilogy, the Saruman Premium Format™ Figure stands an impressive 26" tall atop a polished staircase base with decorative nameplate.

  
Featuring a wealth of fine detail, Saruman is dressed in hand-tailored and intricately patterned robes. Wielding his iconic Istari staff at one side, the Wizard's true motives are revealed with eyes locked in an ominous gaze upon the brilliant light-up Palantír.

Sideshow Exclusive
With the Sideshow Exclusive edition, the nuance of Saruman's gesture transforms with interchangeable hands – one moment he gazes into the Palantír, and the next the Master of Orthanc commands a rising army to seize the One Ring for himself…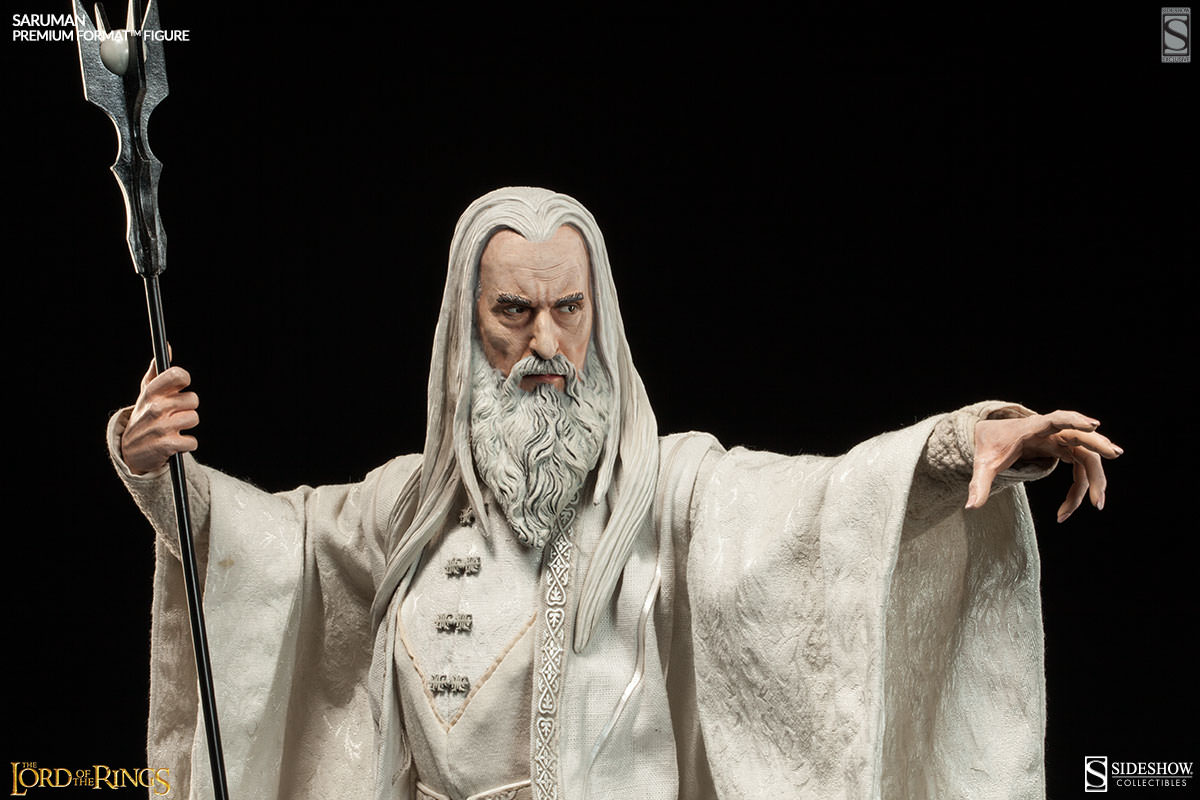 Artist Credits:
Kristafer Anka (Design)
Matthew Black (Sculpt)
James Lareau (Sculpt)
Pascual Wawoe (Sculpt)
Mireya Romo-Bowen (Paint)
Tim Hanson (Costume)
Gidget Earle (Costume)
The Sideshow Collectibles Design and Development Team
The Saruman Premium Format™ Figure will be priced at $399.99, with optional payment plans available.
Pre-orders begin Thursday, March 27, 2014.