Now Available To Order!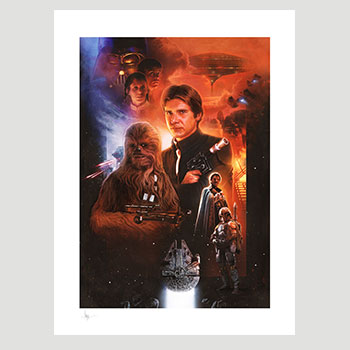 A Star Wars Art Print by ACME Archives
Preview //
ACME Archives Rebels and Scoundrels Fine Art Print
ACME Archives Rebels & Scoundrels by artist Paul Shipper will be offered as a Fine Art Print limited to 400 pieces and a framed canvas print limited to 100 pieces.  The Canvas and Fine Art Print options, with black or white frames to choose between for the fine art print, will be offered first between Noon – 3PM (Pacific Time) on Friday, May 3, 2019. If any pieces remain available for this Star Wars™ inspired Fine Art Print, they will be offered unframed on Monday, May 6, 2019 beginning between Noon – 3PM (Pacific Time).