Now Available To Order!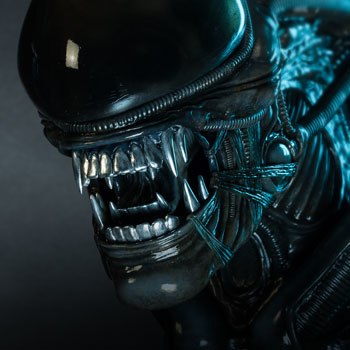 A Alien Legendary Scale™ Bust by Sideshow Collectibles
Preview //
Alien Big Chap Legendary Scale Bust Preview
"In space no one can hear you scream."
Just one xenomorphic being can take out a crew on a starship while a hive of alien warriors with the aid of the alien queen laying eggs could wipe out an entire colony on a planet.  Sideshow Collectibles' Alien Big Chap Legendary Scale™ Bust perfectly shows off the menacing deep space creature and will be hatching for Pre-Order on March 13, 2014!