Now Available To Order!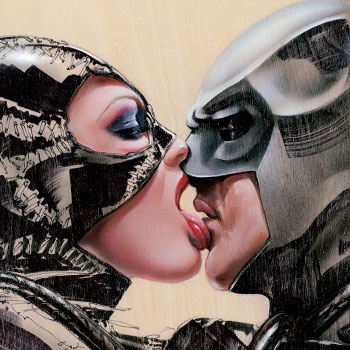 A DC Comics Art Print by Ozone Productions
Preview //
Catwoman & Batman Art Print
Sideshow is very excited to announce the Catwoman & Batman: Tongue Lashing Art Print by well-known artist Olivia De Berardinis. Showing off Gotham City's feline vixen and Caped Crusader from one of the most famous moments of Tim Burton's Batman Returns film, this is a must have for fans of the 1992 movie! Pre-Order for this Art Print begin on Monday, April 11th, 2016 at 10AM (Pacific Time).