Now Available To Order!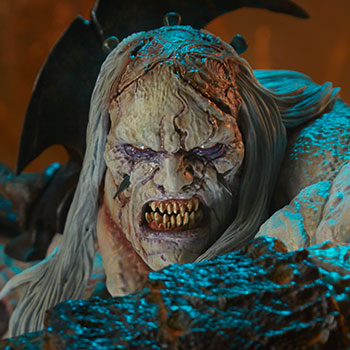 A Court of the Dead Maquette by Sideshow Collectibles
Preview //
Odium: Reincarnated Rage Maquette
Odium is champion of the Faction of Flesh, crafted by the deft and delicate hands of Queen Gethsemoni herself. But was he created to defeat the Celestial Realms, or to humble the challengers who fight under the banner of her sister Xiall? What are the consequences of a being, born of fury and reincarnated rage? The Odium: Reincarnated Rage Maquette will be available for Pre-Order Thursday, June 27th, 2019, between Noon and 3pm (Pacific Time). Sign-up for updates about this Court of the Dead© collectible now!