Now Available To Order!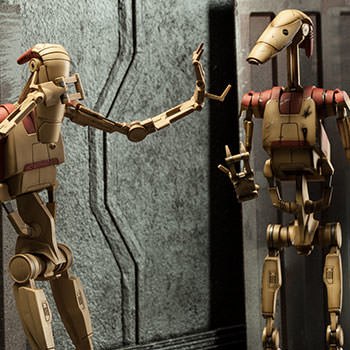 A Star Wars Sixth Scale Figure by Sideshow Collectibles
Preview //
Security Battle Droids – Preview
Built to serve, the Security Battle droids come off the assembly line in droves to help the Trade Federation.  Beaming with attitude and personality these robust OOM-series B1 predecessors almost always get their jobs done…when they're focused.  The chance to start new squads of Security Battle Droid Sixth Scale Figure Sets is happening soon!