Now Available To Order!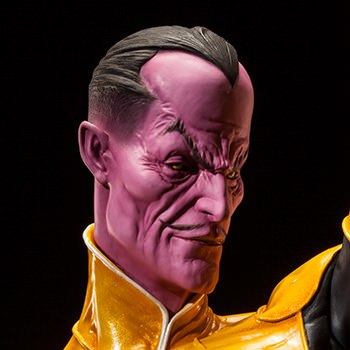 A DC Comics Premium Format™ Figure by Sideshow Collectibles
Preview //
Sinestro Premium Format Figure
"Let those who try to stop what's right, burn like my power, Sinestro's might!"
Wielding the yellow energy of fear, Thaal Sinestro would use try and use it against anything thing and anyone that gets in his way to bring order to the entire Universe. Sideshow Collectibles' Sinestro Premium Format(TM) Figure shows the former Corps member atop a lantern themed base about to unleash one of his many light constructs from his ring.