Now Available To Order!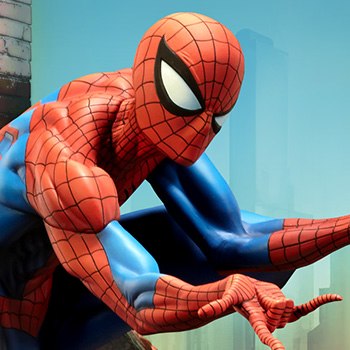 A Marvel Polystone Statue by Sideshow Collectibles
Preview //
Spider-Man Preview
With just one bite from a radioactive spider, the unassuming and nerdy Peter Parker would garner amazing powers such as superhuman strength, better reflexes and balance, ability to cling to walls and ceilings, and much more!  Our 'spidey-sense' is telling us that Sideshow Collectibles' Spider-Man Comiquette will be swinging in for Pre-Order on September 19, 2013!  Plus, remember to pick-up Spider-Man's gorgeous lady loves Mary Jane and Gwen Stacy!
Also, remember to enter our giveaway for a chance to win the web-crawler for you collection!