Now Available To Order!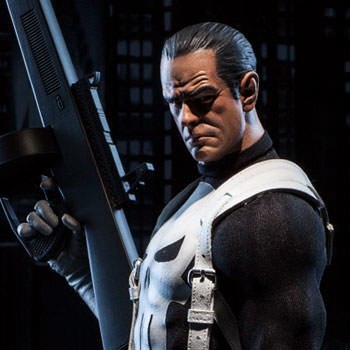 A Marvel Premium Format™ Figure by Sideshow Collectibles
Preview //
The Punisher Premium Format Figure
Born Francis Castiglione, an Italian Catholic in New York City, Frank Castle is a former U.S. Marine Captain, extensively trained in special forces and combat techniques. Shortly after a tour in Vietnam, Castle, his wife Maria, and their children were in New York's Central Park for an afternoon picnic when they witnessed a Mafia gangland execution. Seeking to eliminate all witnesses, the Costa crime family murdered them on the spot. Frank survived, and was able to identify all of the shooters, but the police were too deeply tied into the powerful Costa family to provide any justice. When they refused to help, Castle decided to take matters into his own hands. He emblazoned his body armor with the symbol of death's head and exacted his revenge. Since then he has waged a ruthless one-man war on crime, calling himself the Punisher.