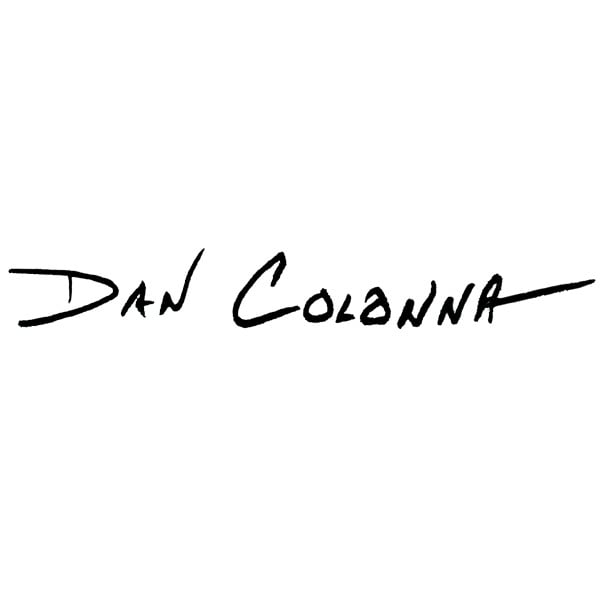 Dan Colonna was born in Cleveland Ohio but spent most of his life in Central Florida. He and his wife Rhonda have also lived in Italy, fulfilling a life long dream.
Dan was always interested in the classic painting methods of the masters.  Unable to find an educational program that focused on these techniques, he decided to take matters into his own hands.  He began a quest to obtain as much knowledge as he could on fine art techniques. Through research, trial, and error, Dan developed a unique classical realist style of art.  He divides his time between drawing and oil painting, primarily focusing on portrait and figurative subjects, his favorite being classic monsters.
In 2013 Dan was diagnosed with glioblastoma, the deadliest form of brain cancer.  Doctors told him he might only have 8 to 14 months to live and to "expect the best but prepare for the worst." Rather than giving into that prognosis, he worked harder than ever.  "The road has been rough, and it continuous to change as new challenges arise, but I refuse to let it stop me." Dan continues, "I prefer working in oils to create realistic images however, my new physical limitations are making it harder for me to continue to do so. Over the past couple of years I have realized that life creates different challenges.  The necessity of being able to adapt is an important lesson that this situation has taught me. I recently began a collection of surreal drawings.  This new series is sort of "resetting" my brain which I hope will lead me full circle back to where I began—oils and monsters! If not, I will just have to wait and see where the next challenge takes me."