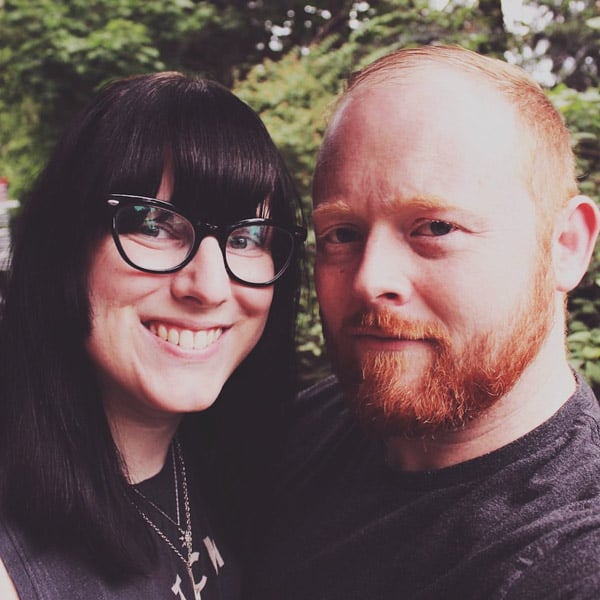 Founded in 2015 and based deep in the magical woods of Toronto, Canada, Fabled Creative is a Canadian independent illustration & design studio owned and operated by husband & wife creative team Ron & Indy Guyatt.
Indy Guyatt
With her background in Illustration and Graphic Design and a love for working with mediums like Pencil, Copic Markers and Adobe Illustrator. Indy brings a unique style reminiscent of the era of Art Nouveau to Fabled Creative.
Indy grew up in a small village in rural Ontario where she had many adventures exploring the world around her. This is where her love and appreciateion for nature and wildlife began.
When she wasn't in the wild she spent a great deal of time with her nose firmly planted in books, playing video games and D&D.
To pursue her dream of being an artist Indy moved to Toronto, where she currently resides with Ron and their cats Jinx & Hex.
Ron Guyatt
With his background in Illustration & Graphic Design and a passion for working with Pencil, Copic Marker & Adobe Photoshop. Ron brings a bold graphic style to Fabled Creative that pulls elements from the age of Art Deco.
Ron spent most of his youth living just outside of a quaint hamlet in rural Ontario where he loved exploring the outdoors.He spent many summer days in the forest and many cold winter nights laying in the snow watching the stars. This love of the outdoors is where he imagination would flourish.
Ron resides in Toronto, with Indy where they spend their days making art, playing games and taking walks in the woods!