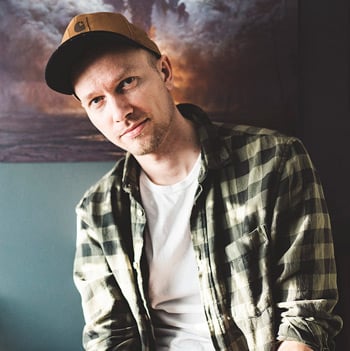 Greg Rutkowski was born on June 26, 1988 in Zgorzelec, Poland. He began his adventure with drawing at an early age, drawing comics about pirates and superheroes. He continued to develop his skills by attending art classes and participating in local art competitions, where earning several first place victories fueled his motivation to continue on a path to a professional career in illustration.
 While attending the Academy of Fine Arts he was inspired to change course from painting to pursue digital art. He became an active participant in the digital art community, creating tutorials and Photoshop brushes based on his self-taught experience.
Greg has always been heavily inspired by the works of Tolkien, Simon Bisley, Frank Frazetta, and drawn to the fantasy genre.Today his client list includes Disney, Wizards of the Coast, Ubisoft,  Games Workshop and Blizzard.
Greg is married with two daughters, Gaja and Anna, and lives in Piensk, Poland in a home he built for his family.