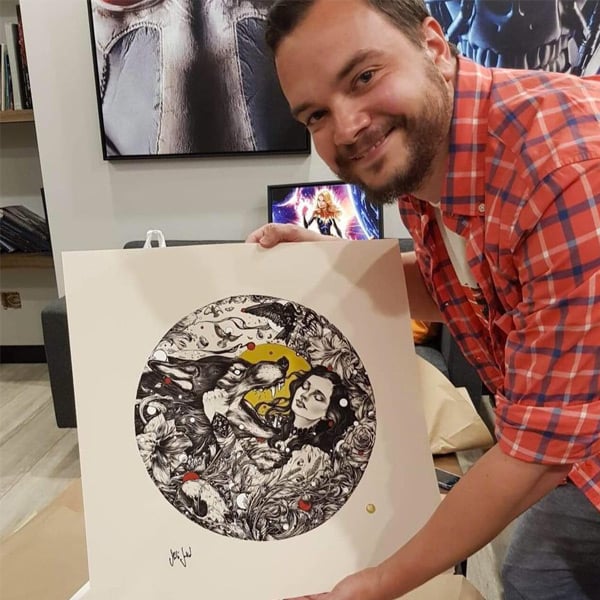 Máté Jakó is a London based award winning illustrator from South-east Hungary who from a very young age possessed - according to some - an unfortunate obsession of monsters, fairy tales, and super heroes.
He started a long lasting career in theaters and films as an actor before he turned to illustration to create the stories he wanted to tell. Máté currently works as a freelance illustrator. His client list includes Alexander McQueen, Paul Smith, Fox Searchlight and Momentum Pictures creating fashion prints, book covers, album covers limited edition film posters, concept art/creature design for film & video games.
His unique style entails the always present darkness mixed with peculiar elegance, and 21st century insecurity. His flowing vines and lines are hinting to this underlying passion, and conflict. However the darkest of these works have some sense of peace and reconciliation that stands in contrast with the seeming chaos that inhabits his frames.
His illustration techniques combine traditional and digital tools or anything really to project the images in his head onto different mediums.