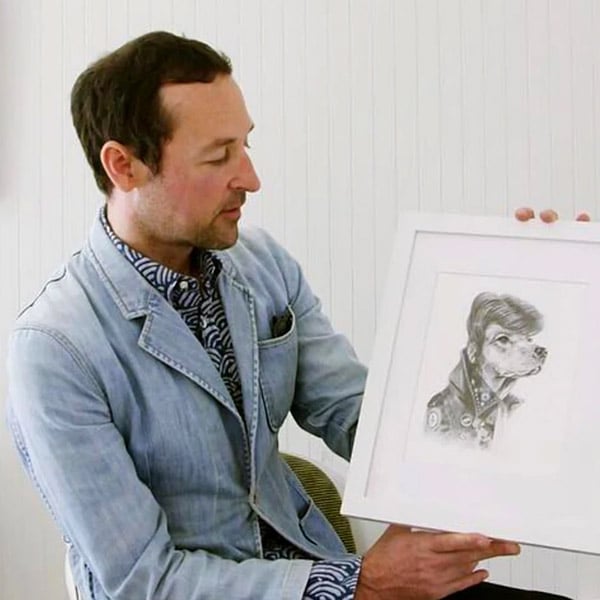 Michael Gillette was born and raised in Swansea, Wales, where artists painted flowers and sold them in the village hall.
At the age of 10, he discovered The Beatles and became obsessed with music and the culture that surrounds it. In 1980s Britain, pop music was everything, inspiring distinctive and ubiquitous style tribes. He took this cue for making art.
Gillette went to Kingston University in London where he studied graphic design and illustration, and graduated college with a head full of pop culture. Fortunately, this allowed him to find work in the emerging 90's indie music scene designing sleeve work and videos for Saint Etienne and Elastica, along with regular work for Select magazine, the parish news of Britpop.
In 2001, Gillette moved to San Francisco on a dare. He continued his journey working with The Beastie Boys, My Morning Jacket, MGMT and produced an enduring set of James Bond book covers, officially licensed from Ian Fleming Publications Ltd.
He currently lives in Northern California with his wife and two daughters.
Instagram