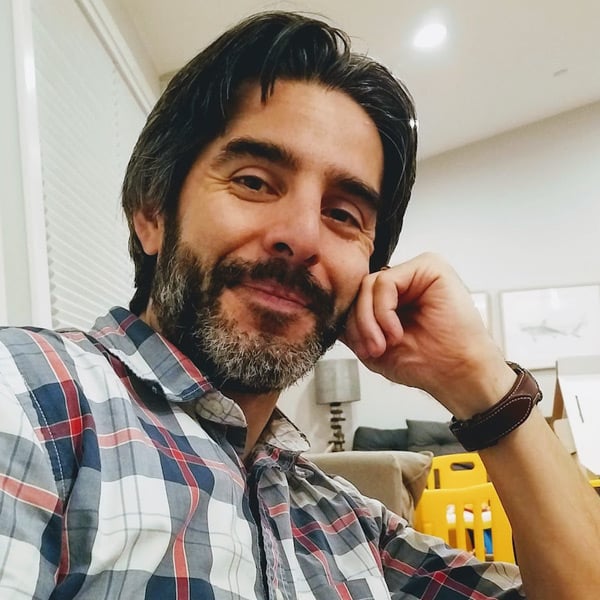 Paolo Rivera started working for Marvel Comics in 2002. Although he began his career painting in oil, he has since moved on to penciling, inking, and coloring. He was born and raised in Daytona Beach, FL, and graduated from the Rhode Island School of Design in 2003, where he studied with David Mazzucchelli.
He broke into the comics industry thanks to writer Jim Krueger, whom he met at Megacon in 1999.
Rivera's best-known painted work is Mythos, a series of six richly-painted origin stories written by Paul Jenkins. He has produced hundreds of covers in the last decade, including The Amazing Spider-Man, Wolverine, Batman, Action Comics, and many more. Starting in 2011, he penciled 6 issues of Mark Waid's Daredevil run. His father, Joe Rivera, inked the issues, for which they received a handful of Eisners and Harveys. He recently completed penciling and coloring The Valiant, which was nominated for multiple Harveys, and is currently working on Hellboy and the B.P.R.D.: 1953.
You can see Rivera's art and take an in-depth look at his creative process at The Self-Absorbing Man, a blog that he updates regularly. His original art can be found at Splash Page Comic Art. He lives in San Francisco with his wife and daughter.