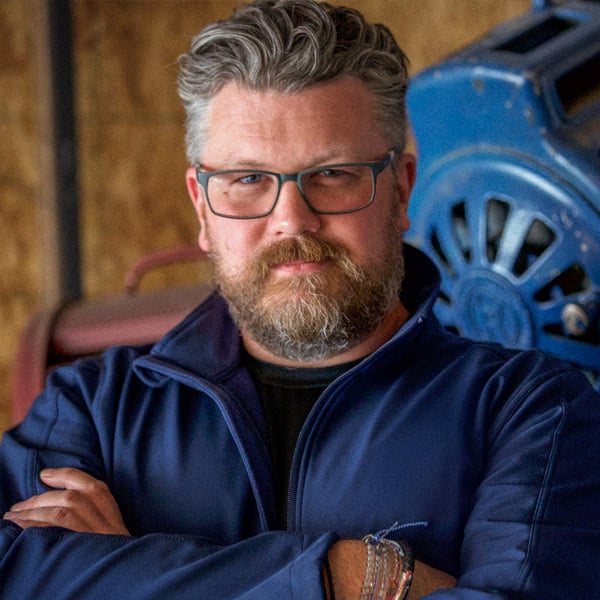 Paul Shipper is a freelance illustrator best known for producing key art and imagery for film, entertainment and advertising. Born in Manchester, his formal education ended in 1997 with a BA in illustration and Animation from MMU. Since then Paul has gone on to create illustrative art used by studios such as CBS, Disney, El Rey, Fox, ITV, Lucasfilm, Marvel, Netflix, Universal, Warner Bros.; Created collectors edition art for the BluRay covers of Shout Factory, Arrow Video, MGM; cover art for Empire Magazine, worked on official Key Art art for Avengers: Infinity War, Star Wars: The Last Jedi, Ready Player One, Thunderbirds Season 3; co-creator of the licensing art for Star Trek Discovery and latest album artwork for Muse.
Inspired from a young age by the one sheets in the cinema lobby and the posters on his bedroom wall, Paul fell in love with the craft and beauty of the illustrated film poster. Since the mid-to-late 90's he has been devoted to creating art that embodies that very aesthetic, on a self proclaimed mission to bring the beloved 'old school' illustrated movie posters he grew up with back to the cinema... and beyond.
While remaining constant to his 'retro' vision, the artwork Paul creates has a modern appeal. Embracing digital painting with a traditional art background is just one example of his ability to utilise the latest tools and delivery methods while staying true to the traditional style he holds so close to his heart.
Paul has been publicly recognised for his work and awarded a prestigious Key Art Award in 2014 and an LCS Award for excellence in Illustration in 2015. In 2017 he became an honorary member of the 501st and UK Garrison in recognition of his contributions to Star Wars through his artwork.