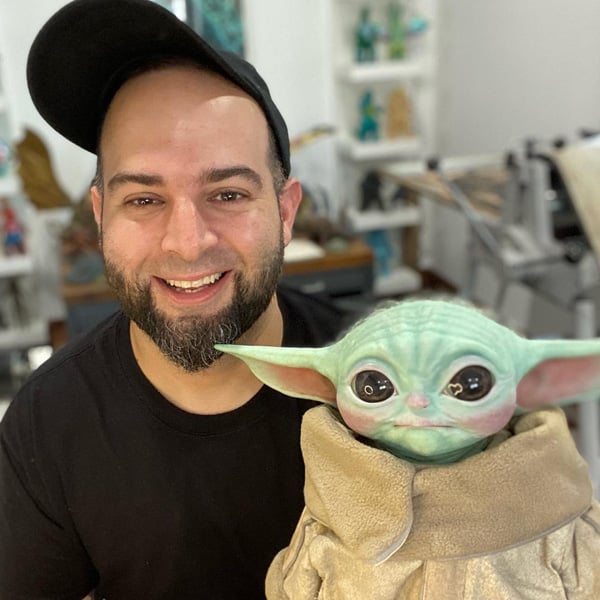 Peter Santa-Maria, aka ATTACK PETER is a Miami-based artist and teacher. Working primarily in the process of printmaking, his artwork spans from original designs to pop culture icons.
He is heavily influenced by traditional imagery from Thailand, American traditional tattoo flash, and his peers.
Peter on his artistic process:
"Each print begins as a piece of linoleum. I sketch out my idea and begin to carve out all of the negative space (background). Then I roll ink onto the carving and press paper on to the inked surface. Each time. One by one. And it's my absolute pleasure to send you a piece of hand made art at such a large size. As a collector, there is not anything like a handmade object. Knowing the artists I admire were so connected to artwork at one point, makes each piece even more valuable to me. I love to look at my collection as it energizes me and inspires me to create more and better work every time I start a new piece. And every time I begin I have YOU in mind! I know these are luxury items. I know how much they mean to you and I know that money is precious! I don't take this opportunity for granted."